Check out this awesome second book in the "Steele Brothers" series by Eden Finley !!
---

Title: Unspoken Vow
Series: Steele Brothers
Author: Eden Finley
Genre: Gay Romance
Release date: July 10th, 2019
Rating: 4 stars 
 BLURB
𝙃𝙚'𝙨 𝙚𝙫𝙚𝙧𝙮𝙩𝙝𝙞𝙣𝙜 𝙄 𝙬𝙖𝙣𝙩 𝙗𝙪𝙩 𝙧𝙪𝙣 𝙖𝙬𝙖𝙮 𝙛𝙧𝙤𝙢.
There's a long list of things I don't handle well:
Change.
Relationships.
Breakups.
But there's one person above everything else I can't seem to get a handle on.
𝘉𝘳𝘰𝘥𝘺 𝘞𝘢𝘭𝘭𝘢𝘤𝘦.
In short, he's perfect. The reality, he scares me.
He's the opposite of what I usually go for. He's bigger. Intimidating. He reminds me of someone I'd rather forget.
When I need to find a new place to live, Brody offers me his spare room, but I have no plans on taking him up on the offer. He doesn't know what happened to me five years ago, and I want to keep it that way.
But with limited options, I find myself outside his apartment holding a full moving box and wondering: How can I do this without exposing the darkest part of my past?
---
Books that center around Mental Health are always a bit of a hit and miss for me. This is because I myself suffer from multiple issues, and so I am not always up to reading about it. Sometimes I just like to pretend I am an ostrich…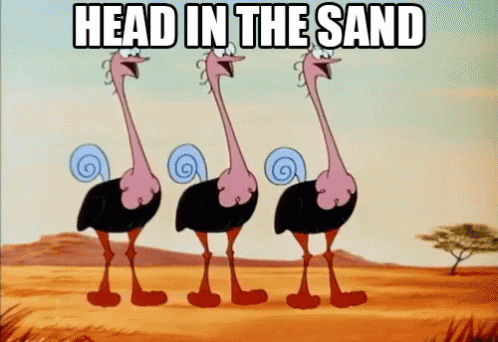 Other times I don't mind reading about it because it makes me feel less alone…if you get what I'm saying. 
Anyways…I usually try not to let my mood affect my rating because me being in a bad place has nothing to do with the book or the story 😉 
In this instance, I really enjoyed the story…it actually made me feel hopeful, which is always a good thing. That said…I still want to point out the triggers to those who do mind reading about mental health.
 Anders and Brody were introduced in the previous book and since I didn't know this before I started, I had to go back and read book 1, Unwritten Law. I do advice reading that one first 😉 
Now this book may have dealt with some heavy subjects but that doesn't mean it was all heavy and dark. There was definitely light and fun and sweetness. 
I had a lot of admiration for Anderson and respect for Brody in how he dealt with everything. Anderson has been through some very traumatic events and is still struggling with the aftermath. He is suffering from a severe case of PTSD, amongst other things. But thankfully he isn't alone… He will find strength in Brody, who I loved dearly …
Love doesn't solve all your problems, I know this better than anyone…but it sure as hell helps. Having someone to love you, support you and hold you up when you crumble…is everything…
---
Excerpt
My feet carry me across the apartment to Anders' door, and I knock gently. "Anders?"
There's a moan and then a curse.
I have no idea what I'm doing or what I'm going to say. Demanding answers isn't an option, and neither is laying it all out there that I want more.
He still hasn't opened the door.
I knock louder. "Anders? Are you okay?"
"Uh, hang on," he calls out.
There's something in his voice that sounds strained.
His footsteps get closer but then stop, and the door doesn't budge. I lean in closer to try to hear more, which is when Anders, of course, opens it. I jump back but not fast enough.
He's bare chested. Breathing hard. His face flushed. His mouth opens. Then closes.
That's when I notice how poor a job his boxers are doing at hiding the giant erection trying to get free.
"Oh." My gaze flies to his. "Oh. Umm, right. Okay. I … you know what, it's not important." I practically fall over myself trying to turn and get away as fast as I can, because oops. Interrupting a wank session is poor form.
A chuckle comes from behind me. "It's your fault, you know."
I spin to face him. "Mine? How?"
Anders closes the gap between us with torturously slow steps. "All I've been thinking about is kissing you again."
I feel his voice all the way to my toes, making them curl into the carpet.
He's a breath away now, so close I can smell sex on him as if he's wearing it like cologne.
I want to close the gap. I want to kiss him. My gaze lands on his lips, and I feel my tongue run along my own.
"But we can't," he whispers. There's absolutely no conviction behind it. It sounds more like resigned defeat.
"Why not?" My voice mimics his, low and sexy with a tiny hint of a growl.
Anders takes a step back as if needing space. "My therapist. She said we shouldn't. Not until …"
"Until?"
"Until I'm ready."
"I'm guessing you're not going to be ready in say the next ten seconds?" I ask hopefully.
Anders laughs. "Goddammit." He rushes me, almost knocking me off my feet as he claims my mouth.
I groan as his tongue meets mine and his hands embrace and cling to me. He pulls me close, and while I'm still so bloody confused, I can't stop myself from taking it.
Anders murmurs words I can't understand against my lips, but when he pulls back a tiny bit, no longer assaulting my mouth but still kissing me, I hear, "Why do you have to be so … you?"
He kisses my cheek, the side of my jaw, and my neck, while his impressive cock digs into my side. His lower half rubs against me, and my own cock wants friction, but my head gets stuck on his words.
"What do you mean, why do I have to be me? What's wrong with being me?"
"I've tried everything to make you unsexy in my head. Only, it's not working. I still go to bed with you on my mind and my hand on my dick."
His breath is hot on my skin. "I've been trying to be good. Trying not to touch you. Trying to forget how good it felt to have your cock in my mouth. I've been trying to avoid this. I don't want to freak out again. But you feel so damn, amazing, Brody."
He's moving into rambling territory as he ruts against me, and I throw my head back when our cocks line up through our boxers.
If we keep going like this, we're no doubt going to fall over.
"Couch," I croak.
His head snaps back, and he looks me in the eyes. "Couch?"
"Pin me again. Make it so I can't move from beneath you and take what you need."
"Brody," he whines but pushes me towards the couch.
I fall onto my back, but I get a chance to whip my shirt over my head before Anders' hard body lands on top of me.
I lift my hands above my head, joining them at the wrists.
"Hold me in place," I encourage. If this is what he needs to get off, I'm more than willing to give it to him.
As much as I'm dying to touch him and hope one day I'll be able to, this, what we have right here, is more than enough for me.
---
Also Available Now
Unwritten Law (Steele Brothers – Book 1)
Amazon US| Amazon Universal| Amazon UK | Amazon CA | Amazon AU
---
Giveaway
One of Five ARC's for Unspoken Vow
---