Teardrop Shot, an all-new sexy and angst-filled sports romance from

New York Times

bestselling author Tijan is available now!
---
Title: Teardrop Shot
Author: Tijan
Genre: NA Romance
Published: June 24th, 2019
Page Count: 422 pages
Rating: 5 stars 
BLURB
I asked for his criteria for bed buddies-that's the PG version.
He swore at me and said he didn't do groupies. And just like that, our friendship was off to a great start.
Reese Forster was the starting point guard for the Seattle Thunder.
Gorgeous. Cocky. Loved by the nation.
He's also attending preseason basketball training camp where I used to work.
Correction: where I work again, because I was fired from my last job.
And dumped.
And I might have a tiny bit of baggage, but that's normal. Right?
Reese and I shouldn't have become friends. We shouldn't have become roommates.
And we really shouldn't have started sleeping together … (Except we did.)
I'm adorably psychotic. He's in the NBA.
This is not a disaster waiting to happen, at all.
Teardrop Shot is a 107k standalone with brand new characters.
---
---
Download your copy today!
Amazon |  Amazon Worldwide |  AppleBooks |  Nook |  Kobo
Amazon Paperback: https://amzn.to/2Y0Swzz
---
I am definitely a Tijan fan and so, of course, I want to read every book she releases…I did not, however, expect to love this book so much, that from now on, Mason will have to share his number one spot. I absolutely adored Charlie and Reese !!!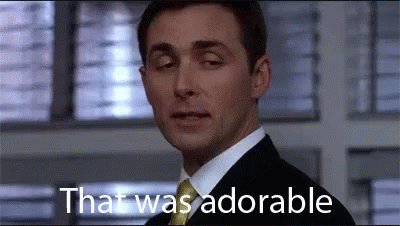 From the moment I started reading, I was pulled in and I did an all-nighter so I could finish in one go. I loved it that much. Maybe it was the writing style…maybe it was the awesome characters or maybe it was the interesting storyline. It was probably all of those combined though
Now this book was pretty long, but for me…I could have done with even double the pages !!
Anyways, I love sports book, awesome heroes and quirky heroines, so I really hit the jackpot with this one 😉 I also love me some angst and emotion and I got that as well. 
How would you feel when your whole world is crumbling, but then, when you think you are at your lowest…you meet your idol and he turns out to be everything and so much more !!!
I have to admit that I don't know crap about basketball, but I would definitely go to every game to cheer Reese on !! That man was fine…in every way 😉
It took me some time to get used to Charlie though. The questions felt a bit weird in the beginning, but once Reese started answering, I was actually hoping she would ask him more. 
These two were absolutely adorkable. This book was filled with heartache, laughter, steam, friendship and most of all…love !!
It shows that everyone deserves a second chance at love. It is definitely gonna end up on my "favorite MF reads of 2019" list. 
I highly recommend it to everyone.